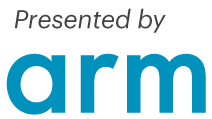 The Tech Challenge Video Contest, presented by Arm, is an optional opportunity to share your journey, detail your process and show off the devices you've built. Videos may focus on an awesome moment, a cool design, your brainstorming process, an epic fail or your adventure as a whole. Watch the 2023 winning videos below!
1/3 items

2/3 items

3/3 items
The Rules:
Eligibility: Contestants must be registered participants of The Tech Challenge 2023.
Videos may be up to 180 seconds (3 minutes), and not a second longer.
Videos will be judged on creativity, visual and audio appeal, and on how well the video tells your story.
Videos must include video footage or animation. Slideshows with music do not meet this requirement.
Videos must be filmed horizontally.
Videos must be appropriate for all audiences (no profanity or mature content).
Your video must comply with all relevant copyright and intellectual property laws except where permitted under fair use. For example, Taylor Swift's music can't be used even if you bought it from iTunes.
Appropriate safety gear must be worn.
Please, no branded clothes (unless you're wearing your Tech Challenge t-shirt)!
The video must focus on your team and its adviser. Additional people should not appear in your video due to privacy concerns. If you are filming in public, please be considerate of others.