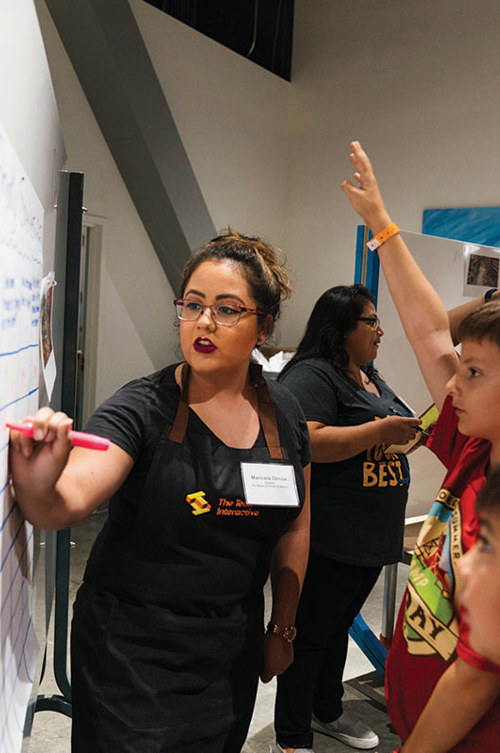 For Educators
Founded with support from long-time board member Ann S. Bowers, The Bowers Institute at The Tech provides professional development support to educators and education organizations offering digital lesson plans and professional learning through a multi-year intensive program, The Tech Academies. These programs are designed to build educator skills and confidence with cutting-edge tools for STEM teaching.
Explore Our Products, Resources and Programs
Deep, local connections through The Tech Academies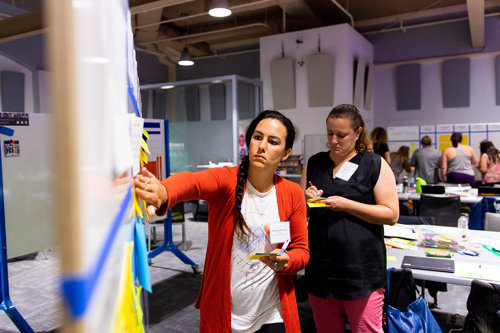 We're building model programs for teaching STEM in Silicon Valley's underserved communities. Educator Fellows engage in a collaborative process to design problem-solving experiences for their learners.
Education resources for impact regionally, nationally and internationally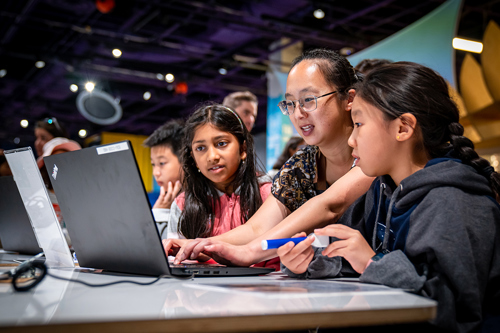 Developing STEM facilitation skills and confidence through engaging online training, custom professional development workshops, and our library of comprehensive activity guides.
Subscribe to our newsletters!
Want to stay up-to-date with your favorite hands-on science center? For the latest on our workshops, special events and standard, everyday fun, subscribe to our newsletters.